China Sichuan Chengdu is located right in the heart of Amsterdam: The Red Light District. This is an area many Amsterdammers avoid due to the high amounts of tourists. The thing many people do make an exception for, are the Asian restaurants in the area. Such as the well-known Chinese restaurant Sichuan. The interior of the restaurant is very much like the food: bright, colourful, generous and intimate. The dishes come in large portions, capturing the idea of homemade Chinese food. Sichuan is a province in south-west China and famous for its cuisine: the spices, the hot oil, red peppers, garlic, crispy vegetables – but also the harmony between all of these. I was invited to the restaurant to taste some of the vegan dishes and tried the mixed barbecue vegetables with lotus root and oyster mushrooms, a hot eggplant stew, spicy green beans with roasted garlic and red peppers, fried and marinated tofu and stir fry celtuce – a bright-green, rare Chinese lettuce root with a firm bite. The Chinese kitchen is not particularly well-known for its plant-based cuisine, but according to Jennifer Tenjing, who runs the restaurant today, it is perfect for eating less, or no, meat. "We get our flavour from the spices, herbs and oils. So we can make vegetables just as tasty as meat or fish." The vegetarian dishes served at Sichuan are definitely worth leaving your comfortable couch to this family-run restaurant. But the food they serve is not only packed with flavour, it also carries stories. Stories about love, war, resilience, migration, memories and success.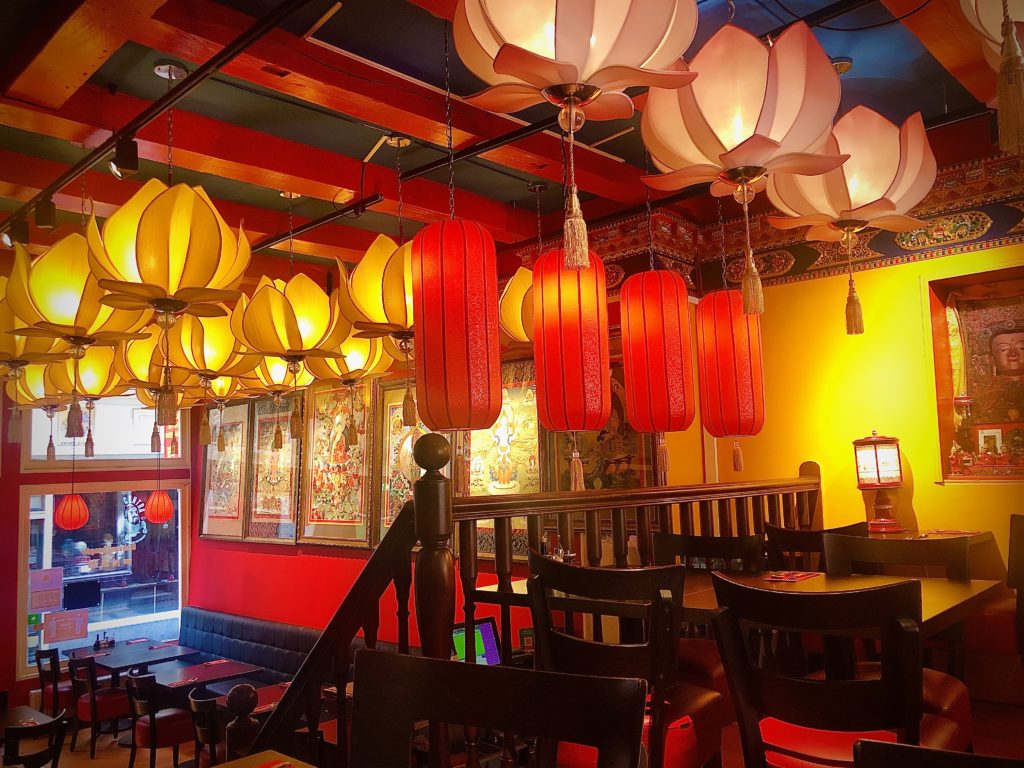 Dolma and Wang arrived in the Netherlands as political refugees in 1991. Dolma was born and raised in Tibet, which was – and still is – occupied by China. She spent almost 18 years of her life in a Chinese work-camp living under harsh circumstances. Wang was born in Sichuan but lived in Tibet with his parents as they worked in the military. Although the circumstances were rather impossible, they met and fell in love. Of course, this was not accepted by their families and they got themselves into a life-threatening situation. The only way out was to flee the country, through the Himalaya to Nepal. There they found themselves with completely empty hands, and a baby girl: Jennifer, who today successfully manages the Sichuan restaurants. In Nepal the young couple already started a small food-business. "My parents are not people that can be oppressed for a long time", Jennifer tells me during our interview. It was never their intention to stay in Nepal. Their dreams were bigger.
A few years later the young family applied for political asylum in the Netherlands and moved into an Asylum Seeker Centre in Groningen. Having grown up in Tibet, in the Himalaya region, the transition to Groningen was challenging. Thereupon there was the strong will to build up a life of their own and so the family moved to Amsterdam. Here they started with empty hands again. They walked around the Red Light District area looking for simple jobs at Chinese restaurants. These were the '90's in Amsterdam, which in that area meant: sex, drugs and criminality. But they both managed to find dish-washing jobs at various restaurants. Actually Sichuan in the Lange Niezel, is the restaurant where Wang had his first job. After working day and night and saving enough money the couple took over the restaurant. In the years that followed the family opened two more restaurants in the centre of Amsterdam.
Jennifer practically grew up in these restaurants as her parents worked extremely hard to make these businesses successful and something to be proud of. "We have been through so much here. As a little kid I slept here so many times. Because my parents were working late, so I just laid down and slept on the couches here – those were different times." Initially she did not want to follow her parents into the restaurant world. Just as many Chinese people her age she associated it with extremely hard work and no room for self-development. But that view has changed. "In the beginning I resisted the idea. But also because when you are young you always resist a bit against what you know, or something that you have not chosen yourself. But my perception has changed, and also my passion for food has grown. I've learned the importance of food, how special it is what my parents have accomplished and what that means for us. Food is so much more than just maintaining yourself. For me our restaurants are platforms for connection and inspiration. Our work really inspires us. When you spend almost every day at a certain place your entire life evolves around it, the neighbourhood, your work. But honestly for me it doesn't even feel like work, it's my home."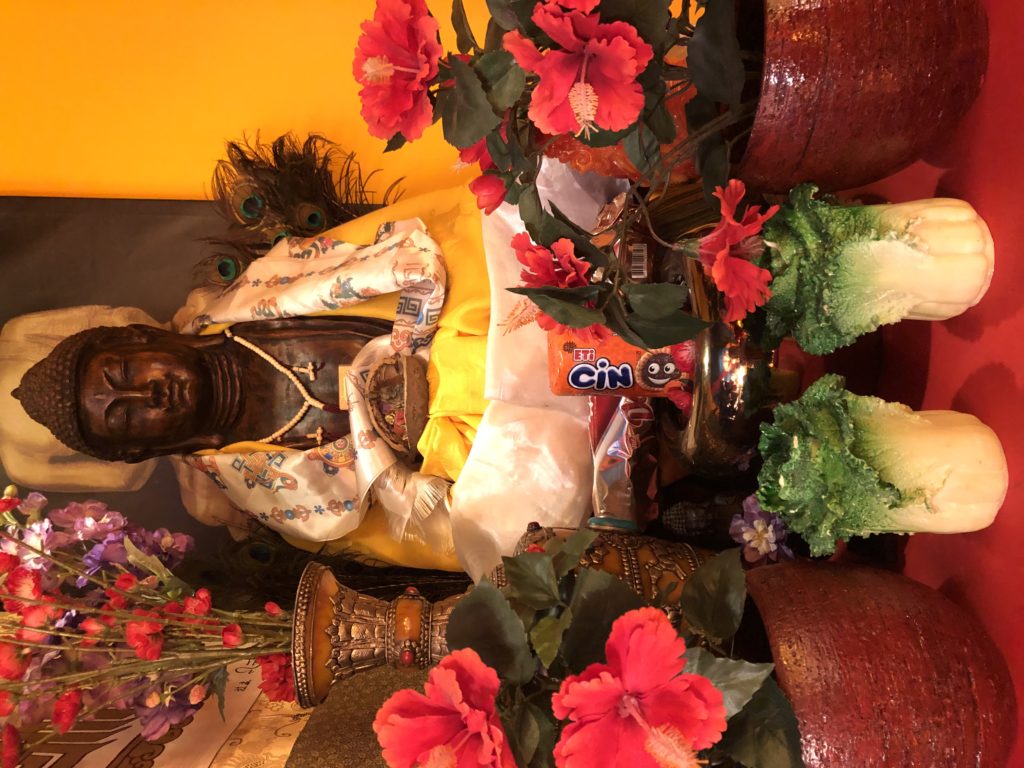 That feeling of a home also resonates to an outsider in the restaurant. The atmosphere, interior, staff, portions and cooking-style. The same dish can taste slightly different every time you eat it at Sichuan. "Some people like that, some people don't. But we have about ten chefs working for us, and they all add their own identity to the food. So although the dish should of course be the same, the experience of eating it can differ depending on who made it. And because cooking is so dynamic, I also think it depends on how you feel on a particular day as the "eater". We are actually considering for the first time to write down our recipes in a really detailed way, but then it almost doesn't feel like Chinese food anymore." Chinese cooking is cooking with the senses, it's extremely dynamic, fast, diverse and needs a lot of fire. Although the Sichuan kitchen gives a warm, home-made feeling, the chefs working at the restaurant are definitely not home-cooks. All chefs are from the Sichuan province and have travelled to Amsterdam specifically to work at the restaurant. To get that position they need to have at least ten to fifteen years of experience in well-known restaurant in Sichuan.
With their food Jennifer hopes to get rid off some of the prejudices about Chinese cuisine. One of the prejudices that you hear a lot in the Netherlands is that the Chinese kitchen is very meat-based. And I must admit that I also thought like that way for some time. But the vegan menu I tried once again confirmed that there is really not that much that you miss out on as a vegan. Offering more vegetarian and vegan options is really important to Jennifer. "Actually my mom always had a dream of making this restaurant completely vegan, but unfortunately the rest of the family still finds that too risky. But we are all Buddhist, so we are very aware of the sacrifice you make when you eat an animal. I believe in the stress and fear an animal has to endure before being killed. That stress and pain is in every piece of the meat. And eating less meat is also so much healthier. So yes, I will definitely extend our vegan options more and more."
But she also wants to inspire people to look further than every country's 'well-known' dishes. "Chinese food is not fast food, there are hours of labour behind what we serve. And there are so many variations within the Chinese kitchen. So much that it is impossible to try everything in a lifetime. And then every dish also has countless versions. I would love people to dig a bit deeper into the kitchens they like. Vietnamese food is not just Phô, Thai food is not just curry and Italian food is not just pasta and pizza." Her strategy? "That's easy, I always tell people 'just come to our restaurant and try it yourself.' When people come here for the first time they are always surprised. They are shocked by the strange flavours – but mainly in a good way."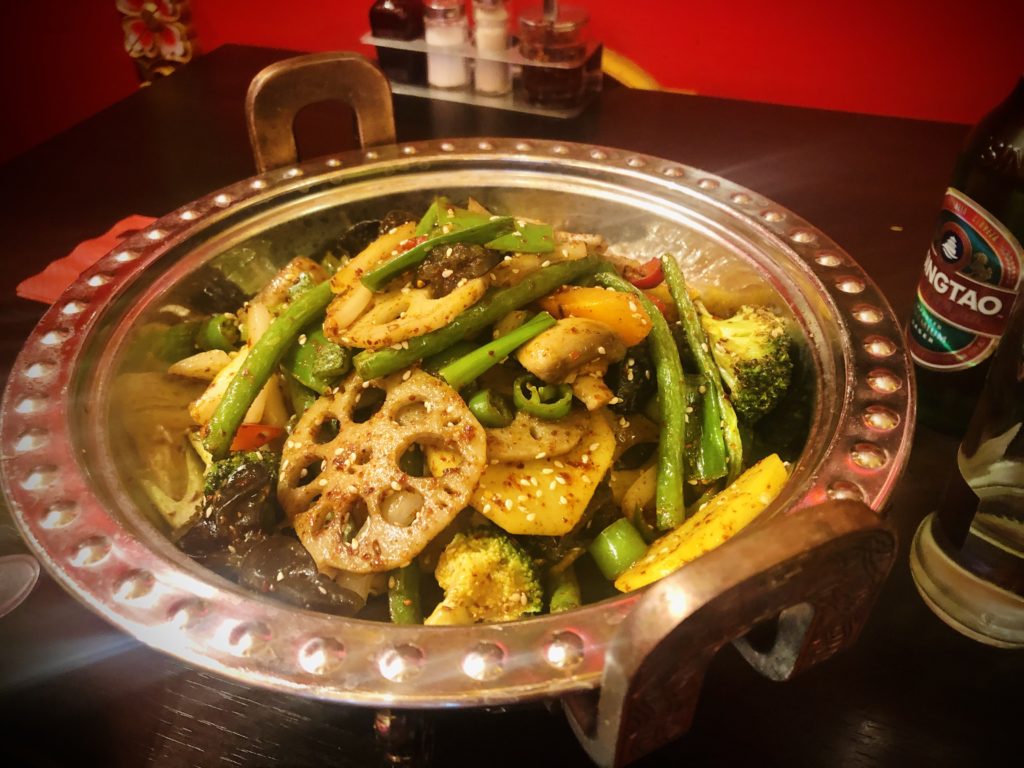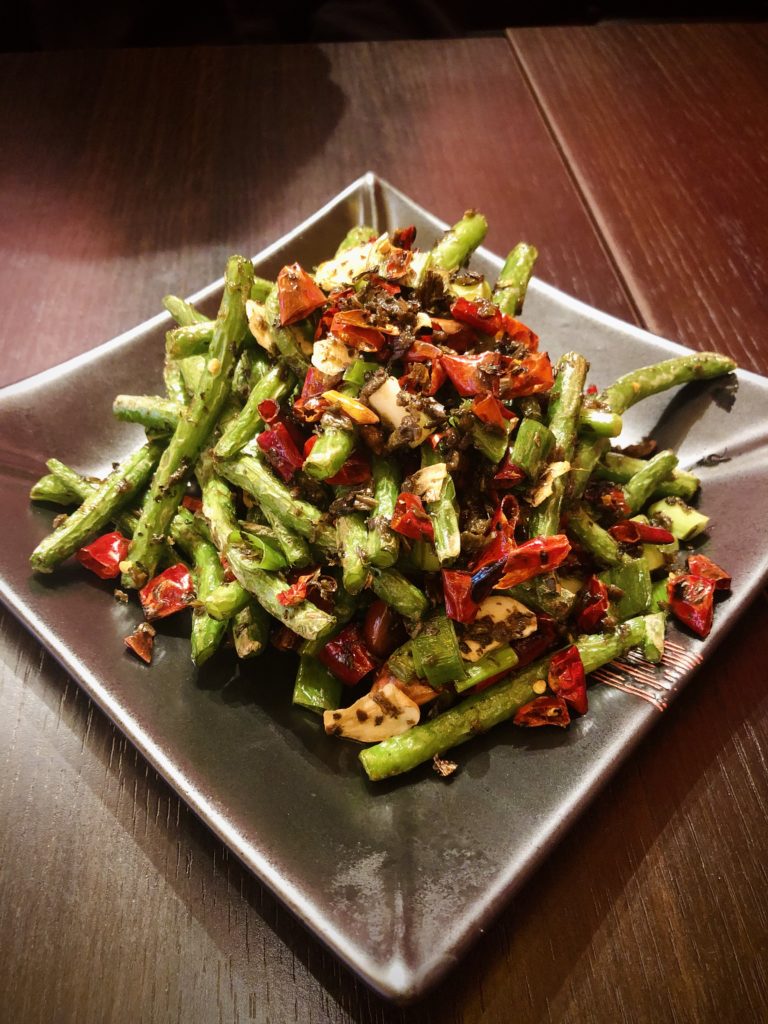 For more information visit their website or instagram:

https://sichuan.amsterdam/

https://www.instagram.com/sichuanamsterdam/?hl=en